Video Production Studio Ireland
For your business or brand, do you want to create engaging and expert video content? "Do you want to share your story, your goods or services, and your message with a wider audience?
With the aid of our video production facilities, you may achieve these goals. Our group of talented professionals has expertise in creating captivating video material for a range of purposes, including marketing, instruction, and entertainment.
Consider producing a compelling video to attract viewers and set yourself apart from your rivals. You can create a wonderful movie with our help that advertises your business, spreads your message, and attracts people.
Use video to tell your story and advertise your business; don't miss this opportunity. Get in touch with us right now to learn more about our video production options and to start putting your ideas into action.
What is a Video Production Studio?
A company that produces creative, high-quality video content for a variety of uses, including marketing, instruction, and entertainment is known as a video production studio. Teams of seasoned experts with expertise in all facets of video production, including writing, directing, shooting, editing, and post-production, work at video production studios. They collaborate with companies, groups, and people to comprehend their needs and objectives before producing and creating unique video content to fulfill those demands and objectives. Commercials, marketing videos, training videos, documentaries, and other types of videos can all be produced by video production studios. Additionally, they can offer a variety of services, including storyboarding, casting, location scouting, scriptwriting, and more.A video production studio can be a terrific resource if you want to create expert and interesting video material to promote your goods or services, spread your message, and reach a larger audience. They can offer you the knowledge and tools you need to produce engaging video content that satisfies your demands and objectives.
Why is a Video Production Studio important and what is it used for?
A video production studio is essential because it enables businesses and organizations to create professionally made and captivating video content that advertises their products and services, spreads their message and attracts more viewers. Video is a crucial component of modern marketing and communication, and a video production studio might have the skills and resources needed to create interesting and original video material.
Utilizing a video production studio has a number of advantages, including:
Displaying products or services: Videos are a great way to highlight the features and benefits of products and services. A video production company may help businesses and organizations create promotional videos that showcase their products and services and attract viewers.
Communicating a message: Using video to get your point across and emotionally connect with your audience is highly effective. Businesses and organizations can benefit from the assistance of a video production studio in producing videos that effectively convey their message and tell their story.
Expanding your audience: Using video is a terrific method to expand your audience and raise brand awareness. A video production studio may assist companies and organizations in producing videos that are suitable for sharing on social media and other online channels and are optimized for various platforms and devices.
Giving instruction and training: Giving instruction and training to staff members, clients, and other stakeholders is best done through video. Businesses and organizations can create interesting, educational, and simple-to-follow training videos with the aid of a video production studio.
In general, a video production studio is a valuable tool for companies and organizations wishing to produce polished and interesting video content to promote their goods and services, deliver a message, and engage a larger audience. Businesses and organizations can take use of the knowledge and tools of a team of experts who are committed to assisting them in producing high-quality and innovative video content that satisfies their objectives and goals by collaborating with a video production studio.
Over the years, each member of unbound media has worked with a wide range of clients, either as individuals or as part of a wider team.
Below is a selection of those clients: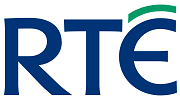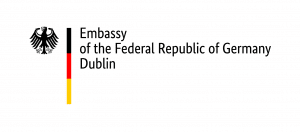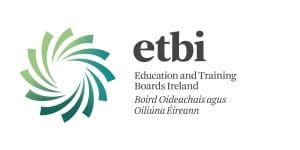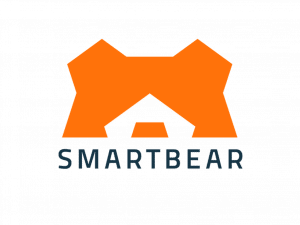 cannot speak highly enough
Kocoono launch could not have come together without their support. I cannot speak highly enough of the lads at Unbound Media, from the day I approached them regarding my Kickstarter campaign launch to the continued support I have received during the campaign Ray and Dave have been absolutely amazing.
Emer Flannery

/ Kocoono
Vouch for their professionalism
There was a huge amount of background work done by them to ensure that they were prepared, which was them going above and beyond what was expected of them. I would highly recommend Unbound Media to anyone, and would vouch for their professionalism.
Kenny Gaughan

/ Little Cinema Galway
Thank you
Thank you for our video. We very much enjoyed the cooperation.
Cornelia Fuich

/ German Embassy Dublin
Can't recommend them highly enough
Created a beautiful small business website for Brandwood Property Management. I can't recommend them highly enough if you are looking for web design in Ireland.
Kevin Flaherty / Brandwood Property Management
Schedule a Chat
Book in a day/time below that suits you to talk and we can have a phone call or zoom!

You can also come and visit in person to our main office!
And we'll get back to you as soon as possible
Subscribe to our
Newsletter