Want to make your website more visible online and attract more targeted visitors? Do you want to use sponsored advertising to increase your return on investment (ROI), produce more leads, and close more sales?
You can reach these objectives with the aid of our PPC agency. For companies of all sizes and industries, our team of skilled professionals specializes in developing and overseeing effective pay-per-click (PPC) campaigns.
Consider having a website that tops search results, advertising efforts that generate quality leads and sales, and an increasing ROI. To reach your target market and achieve your business objectives, you can employ targeted and effective PPC ads with our help.
Use PPC to boost your online success if you have the chance. Contact us right away to learn more about our PPC services and to start driving more qualified traffic and sales to your website.
A company that assists businesses with their pay-per-click (PPC) advertising is known as a PPC agency. PPC is a form of online marketing where you are charged every time a user clicks on your advertisement. PPC advertisements typically appear on websites that are a part of a PPC advertising network or on search engine results pages. Teams of seasoned individuals with expertise in PPC marketing and advertising make up PPC agencies. To reach their target audience and provide the required outcomes, they collaborate with businesses to comprehend their objectives and goals before creating and managing tailored PPC campaigns. On websites like Google Ads, Bing Ads, and social media, PPC companies can design and manage campaigns. A PPC firm can be a valuable resource if you want to boost your online exposure, attract targeted traffic to your website, and produce leads and sales through paid advertising. Through precise and successful PPC campaigns, they can offer you the knowledge and tools you need to meet your marketing and commercial goals.
Why is a PPC Agency important, and what do they do?
A PPC agency is essential because it can assist businesses in increasing their online presence, bringing targeted visitors to their websites, and leveraging paid advertising to generate leads and sales. To create and maintain effective advertisements, a PPC company can provide the expertise and tools needed. Reaching a targeted audience and achieving certain marketing and commercial goals may be done extremely effectively with PPC.
Utilizing a PPC company has a number of advantages, such as:
Reaching a specific audience: PPC enables companies to focus their advertising on particular keywords, geography, demographics, and other variables. A PPC firm can assist organizations in developing and managing campaigns that are intended to connect with their target market and provide the desired outcomes.
Increasing return on investment: PPC enables companies to set a budget and monitor the effectiveness of their ads in real time. Businesses can optimize their campaigns with the aid of a PPC firm to increase their return on investment (ROI) and get the greatest possible benefits from their advertising expenditures.
Increasing online visibility: By positioning advertising on well-known websites or at the top of search results, PPC can help an organization become more visible online. Businesses may plan and manage campaigns to improve their exposure and connect with their target audience with the aid of a PPC agency.
Creating targeted, compelling ads that motivate users to take action is how PPC may assist organizations in generating leads and sales by directing qualified traffic to their websites. Businesses can establish and manage campaigns that are intended to produce leads and sales with the aid of a PPC agency.
In general, a PPC agency is a valuable tool for companies seeking to raise their online exposure, attract targeted customers, and produce leads and sales through paid advertising. Businesses that partner with a PPC agency may take advantage of the knowledge and resources of a group of experts who are committed to assisting them in achieving their marketing and business goals through targeted and efficient PPC campaigns.
Over the years, each member of unbound media has worked with a wide range of clients, either as individuals or as part of a wider team.
Below is a selection of those clients: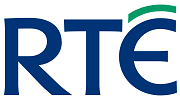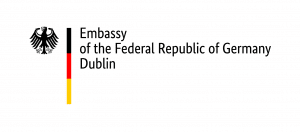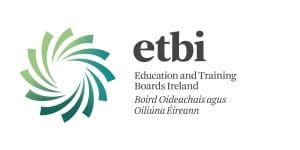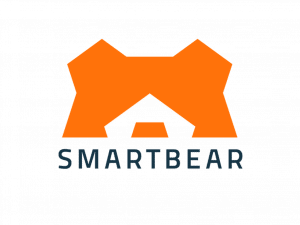 cannot speak highly enough
Kocoono launch could not have come together without their support. I cannot speak highly enough of the lads at Unbound Media, from the day I approached them regarding my Kickstarter campaign launch to the continued support I have received during the campaign Ray and Dave have been absolutely amazing.
Emer Flannery

/ Kocoono
Vouch for their professionalism
There was a huge amount of background work done by them to ensure that they were prepared, which was them going above and beyond what was expected of them. I would highly recommend Unbound Media to anyone, and would vouch for their professionalism.
Kenny Gaughan

/ Little Cinema Galway
Thank you
Thank you for our video. We very much enjoyed the cooperation.
Cornelia Fuich

/ German Embassy Dublin
Can't recommend them highly enough
Created a beautiful small business website for Brandwood Property Management. I can't recommend them highly enough if you are looking for web design in Ireland.
Kevin Flaherty / Brandwood Property Management
Schedule a Chat
Book in a day/time below that suits you to talk and we can have a phone call or zoom!

You can also come and visit in person to our main office!
And we'll get back to you as soon as possible
Subscribe to our
Newsletter