Are you looking to produce a high-impact TV ad that grabs your target audience's attention? Do you want to run a successful and memorable TV ad campaign to raise brand awareness and boost sales?
You can attain these objectives with the aid of our TV commercial-producing services. Our team of skilled experts will collaborate with you to create a unique and compelling idea that appeals to your target market and is in line with your company's goals.
Visualize your TV advertisement airing on local or national networks, reaching a sizable and varied audience. You may make a TV commercial that stands out from the competition and effectively conveys your message with our assistance.
Don't pass up the chance to use television advertising to grow your firm. Get in touch with us right now to find out more about our TV commercial creation services and to begin creating your unique marketing strategy.
What is Tv Ad Production?
TV ad creation is the process of creating a TV ad to promote a product, service, or brand. This entails conceptualizing, writing a script, filming, and editing the advertising to create a polished product that is ready for broadcast. It is intended that a memorable and effective advertising campaign would help to increase brand recognition and sales. Making a TV commercial might be challenging, but the work is valuable if you want to successfully connect with a sizable and diverse audience. We offer a variety of services to help with every step of TV commercial creation, from concept conception through final production and airing. We can thus help if you wish to create a TV advertisement but are confused about where to start. Get in touch with us to learn more about our offerings and to start your own personal ad campaign.
Why is Tv Ad Production important and where is it used?
TV ad creation is crucial because it enables companies to produce polished and powerful advertisements that build brand recognition and boost sales. TV advertising may be an effective strategy for businesses since it enables them to connect with a large and diverse audience through national or local networks. Businesses can effectively communicate their message and distinguish themselves from the competition by making memorable and high-quality TV commercials.
A few benefits of producing TV advertisements are as follows:
Reaching a large audience: Using national or local networks, TV advertising enables firms to reach a large and diverse audience. For companies trying to boost brand recognition or boost sales in a particular geographic region, this might be especially helpful.
Increasing brand recognition: By introducing potential customers to a company's products or services and increasing familiarity with the brand, TV advertisements can help improve brand awareness.
Driving sales: TV advertisements can assist in driving sales and generating leads by clearly articulating the value of a product or service and showcasing its benefits.
Credibility-building: TV advertising can help a firm gain credibility by proving that it is professional and well-established enough to be able to purchase TV ad time.
overall, TV commercial production is a crucial component of contemporary marketing and may be a useful tool for companies of all kinds wanting to build their brands and boost sales.
Over the years, each member of unbound media has worked with a wide range of clients, either as individuals or as part of a wider team.
Below is a selection of those clients: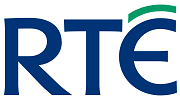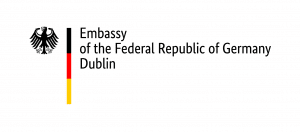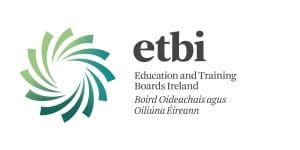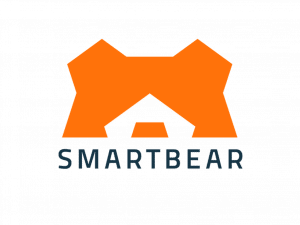 cannot speak highly enough
Kocoono launch could not have come together without their support. I cannot speak highly enough of the lads at Unbound Media, from the day I approached them regarding my Kickstarter campaign launch to the continued support I have received during the campaign Ray and Dave have been absolutely amazing.
Emer Flannery

/ Kocoono
Vouch for their professionalism
There was a huge amount of background work done by them to ensure that they were prepared, which was them going above and beyond what was expected of them. I would highly recommend Unbound Media to anyone, and would vouch for their professionalism.
Kenny Gaughan

/ Little Cinema Galway
Thank you
Thank you for our video. We very much enjoyed the cooperation.
Cornelia Fuich

/ German Embassy Dublin
Can't recommend them highly enough
Created a beautiful small business website for Brandwood Property Management. I can't recommend them highly enough if you are looking for web design in Ireland.
Kevin Flaherty / Brandwood Property Management
Schedule a Chat
Book in a day/time below that suits you to talk and we can have a phone call or zoom!

You can also come and visit in person to our main office!
And we'll get back to you as soon as possible
Subscribe to our
Newsletter