Digital Marketing Agency Ireland
Are you hoping to increase the effectiveness of your digital marketing campaigns? Do you want to have a strong online presence, drive traffic and sales, and raise brand awareness?
You may accomplish these aims with the aid of our digital marketing agency. A variety of digital marketing services, such as SEO, social media marketing, PPC advertising, and content marketing, are areas of expertise for our team of seasoned specialists.
Visualize your website appearing on the first page of search results, your following on social media expanding, and your sales rising. With our assistance, you can run efficient and measurable digital marketing campaigns to reach your target market and accomplish your business goals.
Don't pass up the chance to increase your success and internet visibility. To find out more about our digital marketing services and to begin expanding your company online, get in touch with us right away.
What is a Digital Marketing Agency?
An organization that aids businesses in their online marketing initiatives are known as a digital marketing agency. SEO, social media marketing, PPC advertising, email marketing, and content marketing are among the services they provide. The objective is to support businesses in building a strong online presence and driving traffic and sales. Teams of specialists with expertise in a variety of digital marketing approaches and strategies work for digital marketing agencies. They collaborate with companies to develop distinctive marketing campaigns suited to their particular requirements and objectives. A digital marketing company might be a valuable resource if you want to expand and flourish online. They can offer you the knowledge and tools you need to accomplish your marketing and commercial goals.
Why is a Digital Marketing Agency important and what do they do?
An effective online presence may be built, traffic and sales can be increased, and a digital marketing agency can assist businesses with all of these things. A digital marketing agency can offer the experience and resources required to flourish in the online world. Digital marketing is an essential component of contemporary business.
Numerous factors make a digital marketing agency beneficial, such as:
Reaching a larger audience: With the help of digital marketing, firms may connect with a variety of customers via email, social media platforms, and search engines. Companies can more successfully target and reach their target demographic by collaborating with a digital marketing agency.
Increasing brand recognition: By introducing potential customers to a business's products or services and developing familiarity with the brand, digital marketing can assist improve brand awareness. Businesses can develop and conduct efficient marketing strategies to raise brand awareness with the assistance of a digital marketing firm.
Driving traffic and sales: By clearly articulating the value of a product or service and emphasizing its benefits, digital marketing can assist in driving traffic and sales. Businesses can build and conduct marketing programs that are intended to increase traffic and revenues with the aid of a digital marketing firm.
Creating an effective online presence: A digital marketing agency may assist businesses in developing a very effective online presence by optimizing their website for search engines, producing interesting and educational content, and growing their social media following.
All things considered, a digital marketing agency is a valuable tool for companies trying to thrive online. Businesses can take advantage of the knowledge and resources of a group of experts who are committed to assisting them in achieving their marketing and business goals by partnering with a digital marketing agency.
Over the years, each member of unbound media has worked with a wide range of clients, either as individuals or as part of a wider team.
Below is a selection of those clients: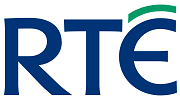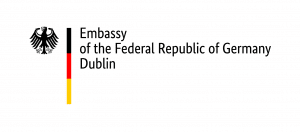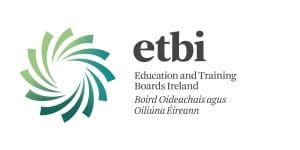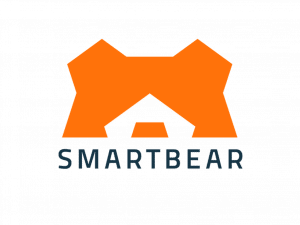 cannot speak highly enough
Kocoono launch could not have come together without their support. I cannot speak highly enough of the lads at Unbound Media, from the day I approached them regarding my Kickstarter campaign launch to the continued support I have received during the campaign Ray and Dave have been absolutely amazing.
Emer Flannery

/ Kocoono
Vouch for their professionalism
There was a huge amount of background work done by them to ensure that they were prepared, which was them going above and beyond what was expected of them. I would highly recommend Unbound Media to anyone, and would vouch for their professionalism.
Kenny Gaughan

/ Little Cinema Galway
Thank you
Thank you for our video. We very much enjoyed the cooperation.
Cornelia Fuich

/ German Embassy Dublin
Can't recommend them highly enough
Created a beautiful small business website for Brandwood Property Management. I can't recommend them highly enough if you are looking for web design in Ireland.
Kevin Flaherty / Brandwood Property Management
Schedule a Chat
Book in a day/time below that suits you to talk and we can have a phone call or zoom!

You can also come and visit in person to our main office!
And we'll get back to you as soon as possible
Subscribe to our
Newsletter