Drone Videography​ Ireland
What is Drone Videography​?- Do you get tired of watching dull, motionless movies? We'll elevate your visual material to new heights with our drone videography services!
Our team of experienced drone operators and videographers uses cutting-edge equipment to get breath-taking, cinematic pictures that will set your production apart.
Visualize sweeping overhead shots of your occasion or place, dynamic tracking shots, and one-of-a-kind viewpoints that vividly depict your narrative. You can use our services to make your concept a reality in a way that was previously not conceivable.
Don't pass up the chance to improve your visuals. To find out more about how our drone videography services may take your project to new heights, get in touch with us right away.
What is Drone Videography​?
Using drones equipped with cameras to capture video from the air is known as drone videography. Drones are excellent at capturing distinctive aerial vistas that are impossible to capture with traditional camera equipment. They are consequently becoming in popularity for videography.
Drones are used for videography for a variety of purposes, including the production of films and television programs, commercials for companies, and aerial photography of events and locations. Drones can also be used for more useful tasks like mapping out places, surveying land, and assessing infrastructure.
You need someone who is skilled at flying the drone safely, effectively, and getting the desired footage if you want to conduct drone filmmaking. Drone usage is subject to rules and regulations, and it's necessary to take safety and privacy concerns into account.
Why is Drone Videography​ important and what is it used for?
Drone videography is significant because it enables organizations and people to record distinctive aerial perspectives that are impossible with conventional camera technology. It is a useful tool for a variety of tasks, such as:
Drone videography is frequently utilized to record footage for movies, TV shows, and other forms of video entertainment. It enables filmmakers to get sweeping, dramatic shots that would be challenging or impossible to get with conventional camera technology.
Marketing and promotion: Drone videography is also utilized to produce videos for firms' marketing and promotion. It enables companies to present their goods or services in a distinctive and beautiful manner.
Recording events and locations: Drone videography is frequently used to record events and places from a bird's eye perspective. As well as recording landscapes, famous sites, and other destinations, it may be used to record footage of weddings, athletic events, and other memorable occasions.
Applications that are more useful: Drone videography is also utilized for more useful tasks including surveying land, mapping out locations, and inspecting infrastructure.
All things considered, drone videography is a crucial instrument that enables organizations and people to record distinctive aerial perspectives and produce aesthetically spectacular video material. It serves a variety of purposes well and will probably only become more important in the future.
Unbound Media Drone Videography
Unbound Media is Ireland's premier drone videography company. Our team of professionals is ready to help you capture stunning aerial footage for your next project. Whether you need images for a commercial shoot, a marketing video, a wedding videographer, or a real estate survey, our services are designed to give you the perfect shot you need.
We understand the power of drone videography and photography. With the right combination of drone, camera, and the right technique, we can create stunning aerial images for you. We use modern drones with larger sensors and longer minutes of flight time to make sure you get the best possible images. Our drones are well-equipped with 21 megapixel cameras and 6K 20 megapixel cameras, allowing us to capture beautiful aerial footage. We also use a three-axis gimbal, which offers 180-degree tilt, allowing us to capture cinematic shots.
We are experienced in the basics of drone videography and have the ability to fly drones with impressive entry level drones such as the DJI Mini 3 Pro. Our drones are lightweight, so they can easily be set up and used in a variety of places. We also use modern photography drones with larger sensors and additional side sensors, giving us finer-tuned control over our aerial shots.
We take the safety of our clients seriously. All our drone flights are planned and authorised in compliance with Irish aviation authority and operational authorisation permission. We make sure that we are always up-to-date on the latest regulations and take all necessary precautions with lithium drone batteries and other components. We also carry additional batteries for each flight, as well as a public liability insurance, to ensure a safe and professional service.
We are passionate about our craft and strive to capture the perfect shot for our clients. We have extensive experience with drones and know how to use the latest drone technology to get the best results. We use autonomous and intelligent flight modes, pre-programmed flight paths and other advanced features to ensure that our drones capture the perfect image for our clients.
Our team of experienced drone pilots is here to help you capture the perfect image. We have years of experience in the field and work with a variety of drones, from the DJI Mini 2 to the DJI Mavic Mini. We use the highest quality cameras and sensors and provide a professional service, no matter the project.
At Unbound Media, we pride ourselves on providing the highest quality drone videography services. We understand that each project is unique and take the time to discuss your needs and create a flight plan that meets your requirements. We also offer additional services, such as a drone controller, drone operator, drone pilot, or a drone team for larger projects.
Whether you need a small drone for a few minutes of flight time, or a larger drone for a feature film, Unbound Media has you covered. We offer everything from an impressive entry level drone to a larger, modern drone with a 1-inch sensor. We also offer additional services, such as Hoodman Drone Landing Pad and lithium drone batteries, to ensure your drone is ready for flight.
We strive to provide the best drone videography services in Ireland. With our experienced pilots, modern drones, and professional service, we guarantee that you will get the perfect shot for your project. Contact us today and let us help you capture beautiful aerial footage with our drone videography services.
Our list of drone service can include:
Drone photography
Aerial Shot
drone video
land surveys
roof surveys
drone footage
drone photo
planning permission
cinematic video
aerial video
aerial videography
compelling drone videography
aerial drone videography
cinematic techniques
aerial photographs
marketing videos
real estate
and more
Looking for Drone Videography​?
Over the years, each member of unbound media has worked with a wide range of clients, either as individuals or as part of a wider team.
Below is a selection of those clients: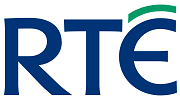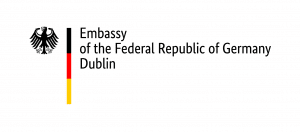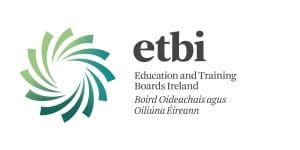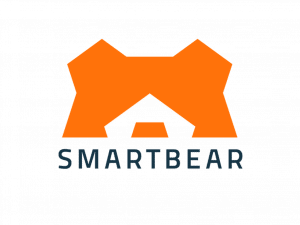 cannot speak highly enough
Kocoono launch could not have come together without their support. I cannot speak highly enough of the lads at Unbound Media, from the day I approached them regarding my Kickstarter campaign launch to the continued support I have received during the campaign Ray and Dave have been absolutely amazing.
Emer Flannery

/ Kocoono
Vouch for their professionalism
There was a huge amount of background work done by them to ensure that they were prepared, which was them going above and beyond what was expected of them. I would highly recommend Unbound Media to anyone, and would vouch for their professionalism.
Kenny Gaughan

/ Little Cinema Galway
Thank you
Thank you for our video. We very much enjoyed the cooperation.
Cornelia Fuich

/ German Embassy Dublin
Can't recommend them highly enough
Created a beautiful small business website for Brandwood Property Management. I can't recommend them highly enough if you are looking for web design in Ireland.
Kevin Flaherty / Brandwood Property Management
Schedule a Chat
Book in a day/time below that suits you to talk and we can have a phone call or zoom!

You can also come and visit in person to our main office!
And we'll get back to you as soon as possible
Subscribe to our
Newsletter